Easy Small Apartment Laundry Solutions In West Lafayette

You're overjoyed your new apartment has its own laundry hookups. No more waiting on others to be done using the community washers and dryers or lugging bags of clothes down to the laundromat. But you've noticed one small issue. Your small laundry room doesn't have much storage for your detergent and other items. Curious how to make the most of your limited space? Check out these straightforward small apartment laundry solutions in West Lafayette.
Recommendations For Making the Most Of Your Small Apartment Laundry Closet in West Lafayette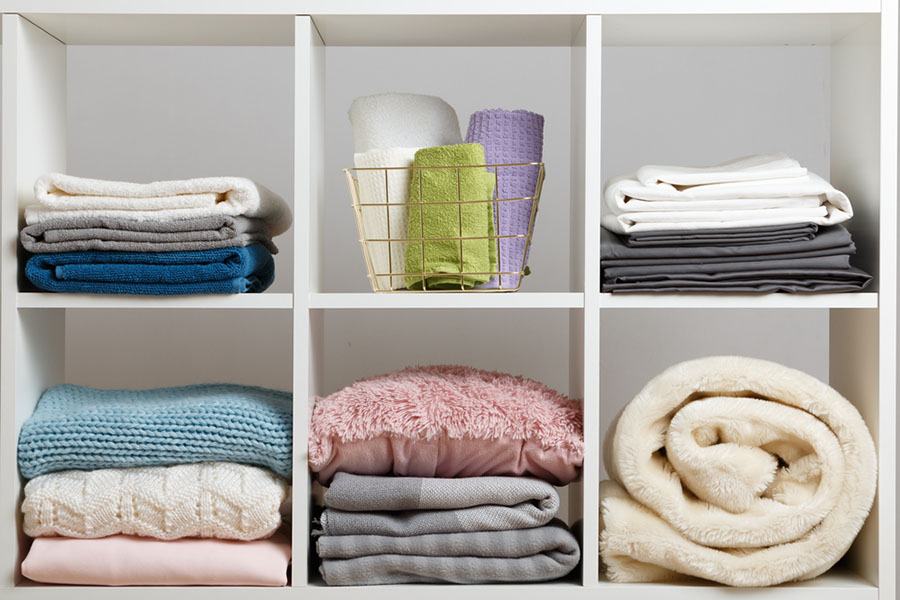 When figuring out your list of essential amenities, a laundry area was placed at the top. But now that you've found one, you're worried about where to put all the things you need. Despite the fact the space may be cramped, you can make the most of it with the following recommendations:
Vertical shelving: In tight spaces, you might want to go up. A sturdy upright shelving unit is usually a great idea for a laundry closet or compact laundry room. Despite being only five or six inches wide, you'll have a good deal of space for your stain removers and detergents. You may even benefit from some additional shelving space for other cleaning products.
Movable storage: You know that small amount of space you have next to your washer or dryer (or maybe between them)? There are actually rolling laundry storage carts designed specifically for those spaces. Made approximately five to six inches wide, these compact small apartment laundry closet solutions in West Lafayette can slide in just about any place. And they're great for stowing your detergent, dryer sheets, stain remover, and other items.
Over-the-door ironing board with iron rest: You know the ironing board that's sitting in a corner of your dining room? There's a more optimal location for it. A door-attached holder is the perfect, space-optimizing remedy. It's affordable, a breeze to install, and most come with a small compartment for your iron and spray. Retrieving your ironing board and preparing for an exciting evening in your new community couldn't be easier.
Curtains: Does your small laundry spot not include a door? Some affordable curtains will work to close off the area when it's not in use. Because of a virtually countless number of styles and colors, you'll be able to find curtains that complement your decor. Use a pressure-mounted shower curtain rod to hold them up. And whenever you're doing laundry and need a spot to air dry clothing, guess what you can use?
Baskets: Wire shelving is a normal part of laundry nooks. While handy, it also has a propensity to make your supplies spill when they're not positioned perfectly. In lieu of having a jumbled pile of overturned containers of bleach and detergent, try baskets. They'll help you keep things organized, and they are visually appealing!
Find A Rental With A Laundry Room In West Lafayette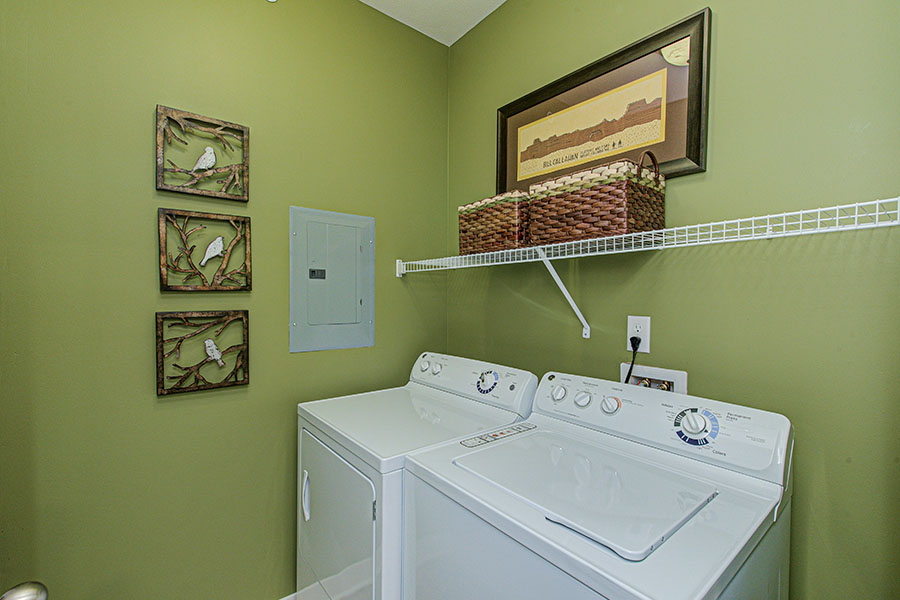 Now that you know how to optimize your laundry room, it's time to locate an apartment that features one! Continuum Apartments offers roomy apartments with the included laundry hookups you want. You'll also discover a variety of other excellent amenities in this popular community. Call (765) 476-0886 to talk with a friendly member of our team or simply schedule a tour to start exploring.