Top Tips On How To Childproof Your Apartment In West Lafayette

You could have kids of your own or a baby on the way. Or perhaps you frequently host friends or family members with small children. Whatever the case may be, if you expect to have infants or tots in your West Lafayette apartment, you'll have to do a bit of childproofing to keep everyone safe. Here are a few ideas to childproof your apartment in West Lafayette.
Childproof Your Apartment In West Lafayette By Putting Potential Dangers Into Inaccessible Areas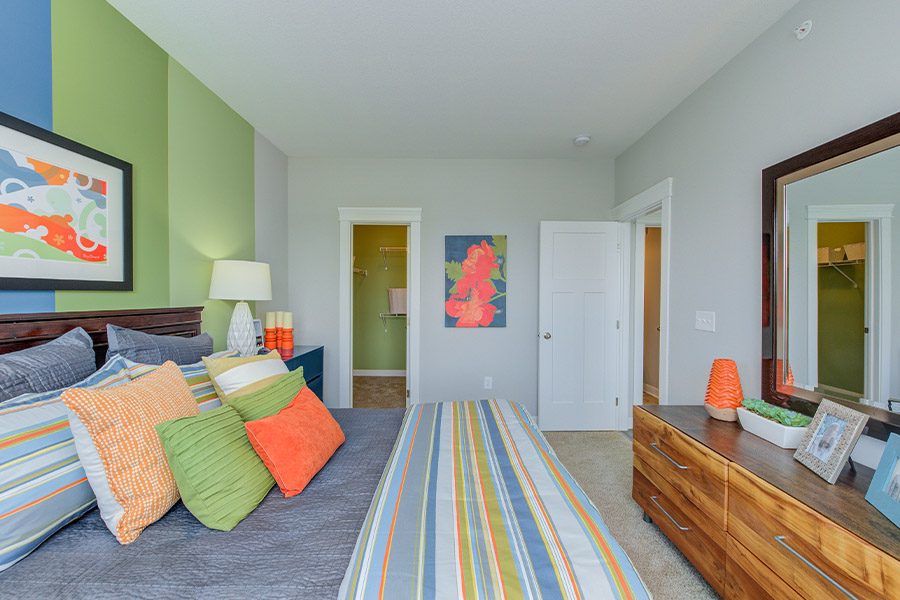 Little ones are inquisitive and try to grab onto all types of things. The starting point to childproofing an apartment in West Lafayette is to place unsafe, important, or fragile objects in unreachable spots. Do a walkthrough of your apartment looking for objects a child shouldn't have access to and find a new home for all of them. This should include
Any sharp items.
Toxic chemicals.
Chains or cords on blinds and other things that pose a strangulation danger.
Breakable knick-knacks.
Important documents.
Anything that could spill.
Objects that could be deemed good to eat but aren't, like medication or your pet's water and food.
Heavy items a little one could pull over.
Markers, pencils, and art supplies.
Utilize Locking Devices To Stop Tots From Opening Cabinets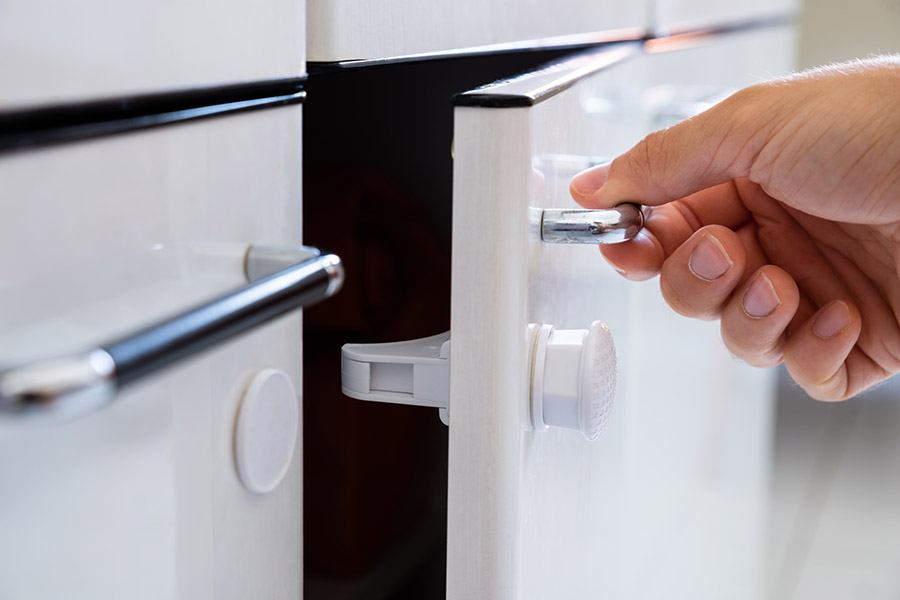 Even in
spacious apartments
, you'll have trouble finding enough high places to store items. You're still able to shield young ones and your belongings by keeping them in locked cabinets. You'll come across various types of child safety locks available for purchase. Some fit around cabinet knobs, while others make doors impossible to unfasten for young children with still developing fine motor skills. And when the tot in your life likes to play in the refrigerator or commode, invest in locking devices for those too.
Use Baby Gates To Keep Little Friends From Wandering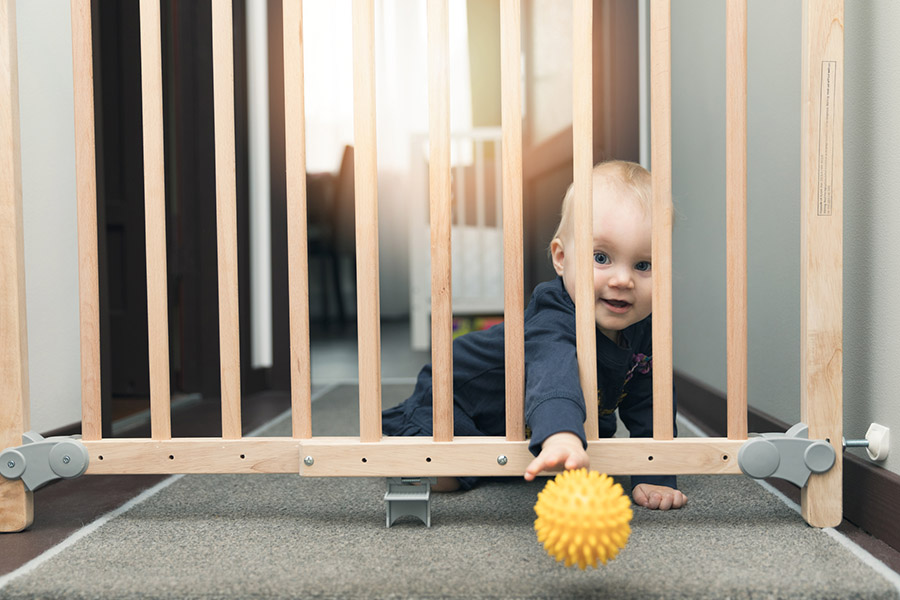 As soon as they are mobile, toddlers attempt to roam around. In order to keep them close by and clear of potentially risky spots like the bathroom or kitchen, use a playard or baby gates to enclose them. A small playard will be big enough for an infant and plenty of playthings to keep them entertained when you're cooking dinner or doing your best to work. Collapsible playpens store with ease when they're not being used.
When dealing with curious toddlers, indoor gates will confine them to one location. Various baby gates are secured by a pressure-mounted system so that you don't have to drill into surrounding walls. If you do need to break out your power tools for a baby gate, plan to address the holes before vacating the premises.
Keep Young Guests Out Of Danger With Childproof Entry Locks
Young people sprout up in a hurry, and in less time than you can believe, they're at a height where they can reach the front door knob and escape. To thwart little runaways, always keep your security door chain attached if you have children around. If you don't have a chain or you frequently neglect to use it, consider a door knob cover that makes it tough for smaller hands to grasp and rotate. When faced with sliding doors, try an easy-to-install flip lock. These bond to the non-movable segment of the door and halt bigger kids from moving the door at all when you activate the lock.
Prevent Falls With A Balcony Protector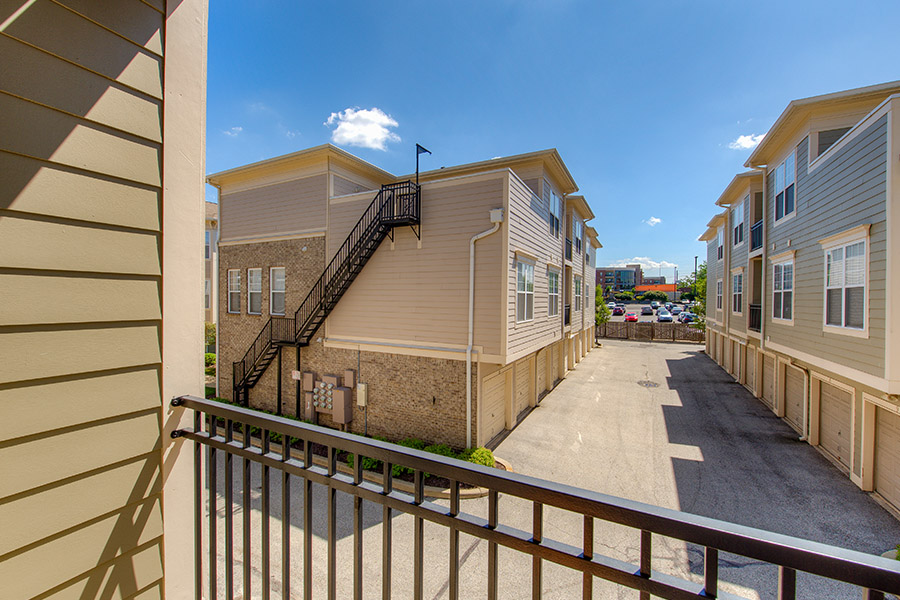 If you allow kids to come out on your balcony, a balcony protector is mandatory. These resemble screens and attach to your balcony with zip ties to prevent any items from slipping through rails. You can even opt for a balcony privacy screen that offers the bonus of bringing you privacy even when you don't have kids around.
Make A Home For Family And Friends At Continuum Apartments
Residents and their friends of various age levels love residing and socializing at Continuum. If you'd like to understand what makes our luxury apartments and community features so in-demand, schedule a tour or contact (765) 476-0886 to converse with one of our leasing agents.